Region
Ascona
Ascona is a picturesque, elegant and romantic former fishing village with many small streets where you can find local shops and galleries. The car-free lake promenade invites you to stroll and enjoy. Numerous events take place here, such as the Jazz Festival, the Street Artists Festival or the Chestnut Festival. Let yourself be enchanted by this jewel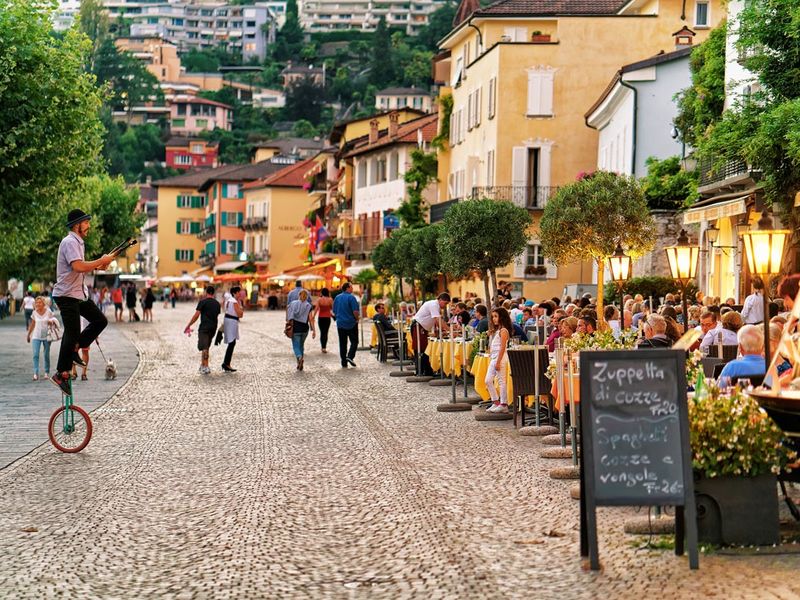 Locarno, the valleys and the lake
Locarno, the charming small town on the shores of Lake Maggiore, has become famous for its annual film festival in Piazza Grande. But also the old town with the numerous small shops is absolutely worth seeing.
An excursion into the picturesque valleys around Lake Maggiore is an absolute must. Here you can go on relaxing hikes, visit idyllic old villages and deep gorges and explore unique landscapes. Visit the famous Valle Verzasca, the mysterious Valle Onsernone, the wildly romantic Maggiatal or take the popular narrow-gauge railway through the ravine rich Centovalli.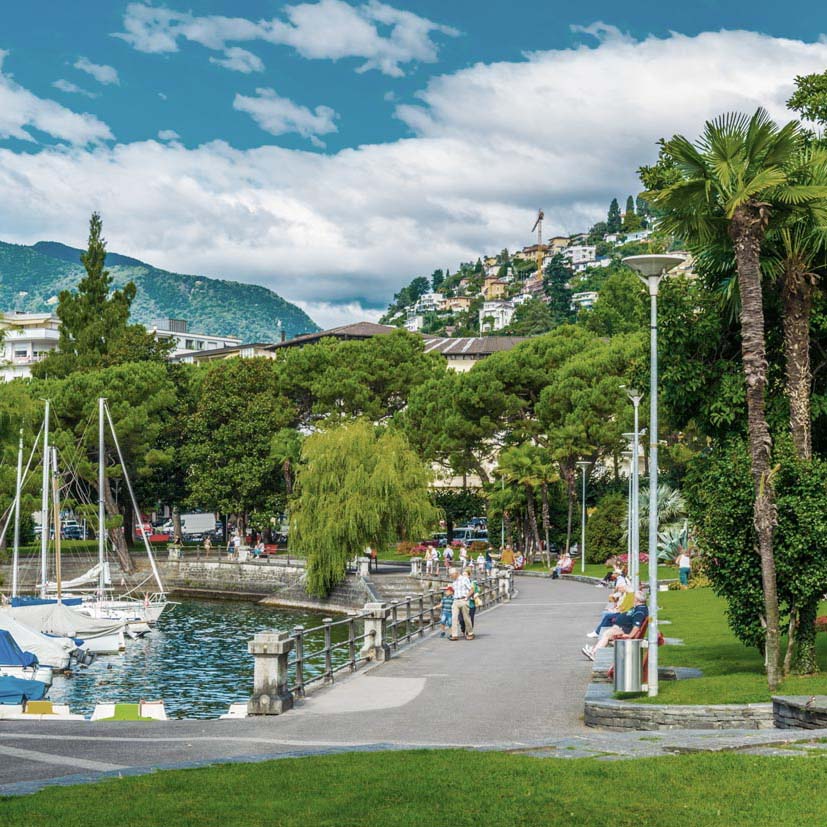 Events selected for you
74. Settimane Musicali Ascona
04.09.2019 - 11.10.2019
The Settimane Musicali di Ascona, with its rich programme of symphony concerts, chamber music evenings and single instrument recitals, has come to represent, over the last seventy years, the most important classical music festival in the Italian-speaking part of Switzerland. The world's most renowned artists have visited Ascona at least once, with many others returning several times.
The concerts take place in the picturesque setting of the churches Collegio Papio in Ascona and San Francesco in Locarno.
to Organiser
Autumn Festival
05.10.2019 - 05.10.2019
At the autumn festival you will have the opportunity to breathe the atmosphere of other times with its customs and its crafts. Enjoy the typical specialties of our valleys and observe the manual skills of our grandfathers.
The chestnut, as ambassador of the tradition, can be tasted in many variations, and there will be a typical market with handicrafts and local flavors.
to Organiser
Chestnut Festival
12.10.2019 - 12.10.2019
The Chestnut Festival takes place in Ascona on the second Saturday of October. Visitors are invited to taste over 2000 kg of chestnuts roasted on the fire by the local maronatt as well as various chestnut-based delicacies such as jams, honeys and cakes and a host of the region's traditional food and wine products. Polenta and mortadella or gorgonzola will be served at lunch time and many concerts will entertain the public during the afternoon.
to Organiser