Region
Ascona
Ascona is a picturesque, elegant and romantic former fishing village with many small streets where you can find local shops and galleries. The car-free lake promenade invites you to stroll and enjoy. Numerous events take place here, such as the Jazz Festival, the Street Artists Festival or the Chestnut Festival. Let yourself be enchanted by this jewel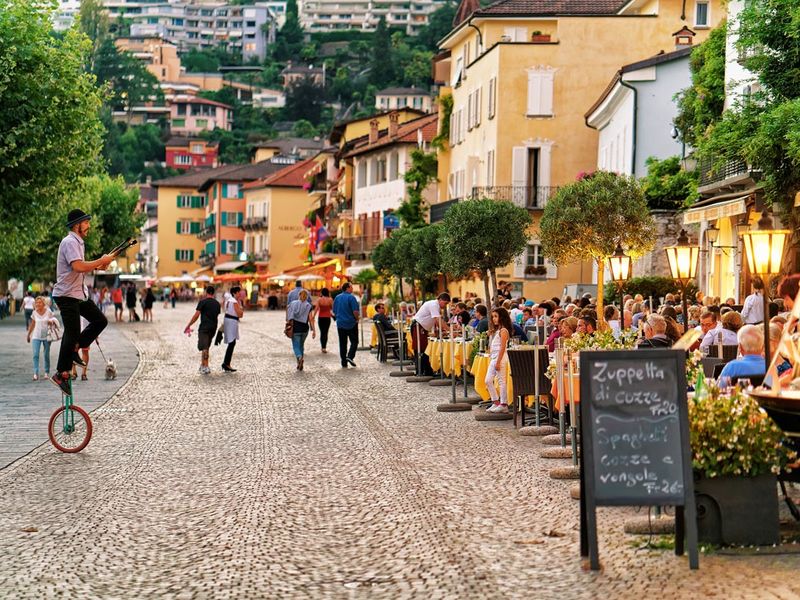 Locarno, the valleys and the lake
Locarno, the charming small town on the shores of Lake Maggiore, has become famous for its annual film festival in Piazza Grande. But also the old town with the numerous small shops is absolutely worth seeing.
An excursion into the picturesque valleys around Lake Maggiore is an absolute must. Here you can go on relaxing hikes, visit idyllic old villages and deep gorges and explore unique landscapes. Visit the famous Valle Verzasca, the mysterious Valle Onsernone, the wildly romantic Maggiatal or take the popular narrow-gauge railway through the ravine rich Centovalli.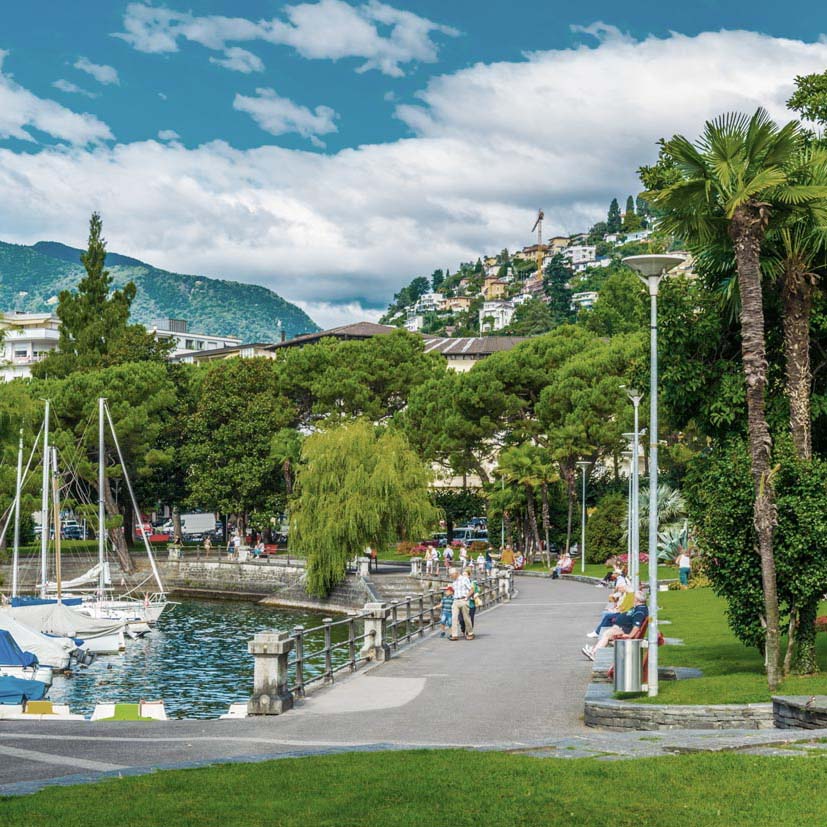 Events selected for you
Ascona Polo Cup
02.09.2022 - 04.09.2022
From 2 to 4 September 2022, the Ascona Polo Cup, this year's highlight in its 12th edition, will be staged once again.
Six teams are present, with over 80 horses, challenging each other to a spectacle that offers unforgettable moments for all, to say the least.
to Organiser
29th Longines CSI Ascona
08.09.2022 - 11.09.2022
The international horse riding competion (Longines CSI Ascona) will take place also this year on the vast fields of Ascona's former airstrip, which are set to be completely transformed for the occasion. Some of the finest mens and ladies riders in the world will feature spectacular show jumping competitions. Over four days, spectators can enjoy a sporting program of the very highest order. Along with the amazing exhibitions from the splendid thoroughbreds and their riders, there are lots of events to keep everyone entertained.
to Organiser